Sup?
Can I just say what a refreshing month I'm having, not binding myself to any kind of specific tradition or unnecessary money/time/soul sucking activities this December? I'm having such a peaceful, present month, and it's one of the better holiday seasons I can remember. I'm SO not the Pinterest mom who does all the crafts and I'm honestly just enjoying a month full of Christmas movies, and shipping them off to grandparents houses for cookie making festivities. I'm wrapping up a semester of my Writing program at UW-Superior, and I'm just trying to go with the flow this month without the stress. So far, so good!
But as one does, I'm dabbling in a little Christmas shopping (for myself) this month, and enjoying some of the things I've stumbled upon. I thought I'd pop on and share!
A couple months ago I got these Doc Marten white patent leather boots. I wasn't sure if I loved them or hated them. I decided I loved them so I wore them one day and my hubby said "What's with the shoes? They look like ice skates?" I was a little bummed to hear that the verdict was that these were ugly, then I remembered that I don't care what anyone thinks and decided to try them on again the other day. It's true love. I think they look great and I don't care if it looks like I'm wearing ice skates! The bonus is they're sturdy AF and I've trudged through a couple sloshy wet puddles of melty snow and none of the muck seeps through. I've been wearing these a bunch and I recommend them! I also saw MGK wearing these on a talk show a couple weeks ago which just cements the coolness factor in my brain. I'm edgy now.
I've been watching State of Kait on YouTube lately and she has this gorgeous matte gold chain that is way out of my price range. After a gander down the google rabbit hole, I found this chain that I like even better. I love the look of a gold toggle clasp on a choker, and really like the gemstone as an added touch. The one I have is the matte gold shade in the 15.8 inch length. It feels really sturdy and gorgeous and I have high hopes that it will hold out for a long time without making my skin green. I'll update on the quality after owning this a while. I got it on a 20% off sale on the BezalelDesignShop.
I don't like fast fashion, but a girl's gotta have clothes to wear. My wardrobe is pretty small lately and I'm trying not to spend a lot of money while I'm putting in a lot of effort to improve my health. This lego sweatshirt was at my local Target right as you walk in the door, past the Dollar Spot. They got me on an impulse buy but it fits really nicely so I know it'll get worn a lot. It's perfectly cozy and colorful!
I've been wanting to grab more cream and powder blushes in cool tones. I tend to gravitate towards shades that give me a little bit of a glowy bronze, so didn't have many berry shades in my collection. I just made a mini haul at MAC the other day, and pictured myself grabbing a few more of their cream blushes, but decided to venture out to Sephora first. I was very happy to see Summertime Wine and thought the shade was just perfect!
I don't know why this color is so butt ugly online, but I swear Nars Sin is perfection in real life! I don't understand the swatches I'm seeing, nor the pan, which looks like a pile of dust and does it NO justice. I love this berry shade on my cheeks and I've been layering it with berry shades of cream blush. I love mixing and matching to create the colors and textures I want! It's my favorite thing about makeup.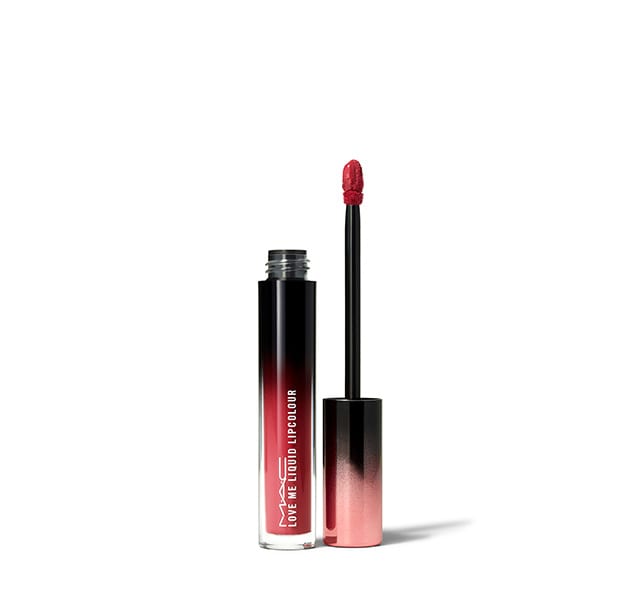 I have really been into MAC makeup lately, and am loving the shade Still Winning of their Love Me Liquid Lipcolor. It's a very pretty rosy pink that I think would flatter a lot of skin tones. I like the way it looks with cool toned berry cheeks. It's a soft formula on my lips and very moisturizing. Since it doesn't dry down, I would blot it or be close to a mirror if I was eating, but even though it slides around a bit when I'm drinking I don't think it looks totally wrecked after. It's a great formula! I'd love to try a nude shade of this sometime in a my-lips-but-better shade.
That concludes some of my recent favorite buys. I'm curious what everyone else is shopping for lately! Leave me a comment with your favorite thing this month so I can check it out! 🙂